2 year old Mikayla thought it was great Dad bought along some wonderful dress ups to their family portrait session recently.  Little did she realise Dad was the one to be wearing the hat, and not just any hat but part of his academic regalia for his Doctorate.  Congratulations Greg on your well earned degree.
We have known Cam and Greg since their wedding 2006 wedding and its wonderful to watch their family grow, firstly with Mikayla and now with Jonathon.  What made this family portrait session even more special was that Cam bought along her parents.  We always welcome grandparents at Bliss Studio and its wonderful for families to have the cross-generational photos.
We are sure everyone will enjoy the new series of framed wall prints that were created from the session.
'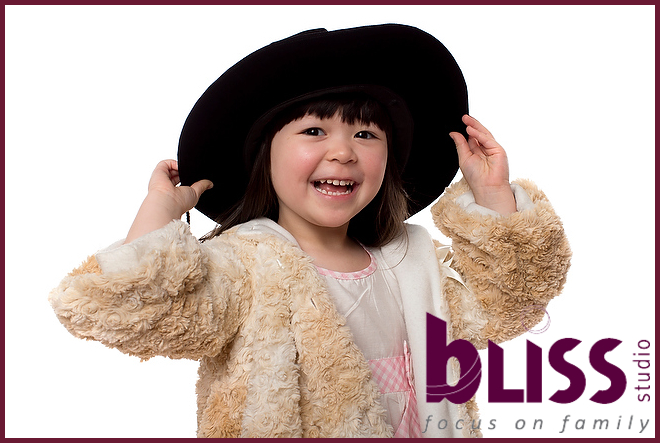 "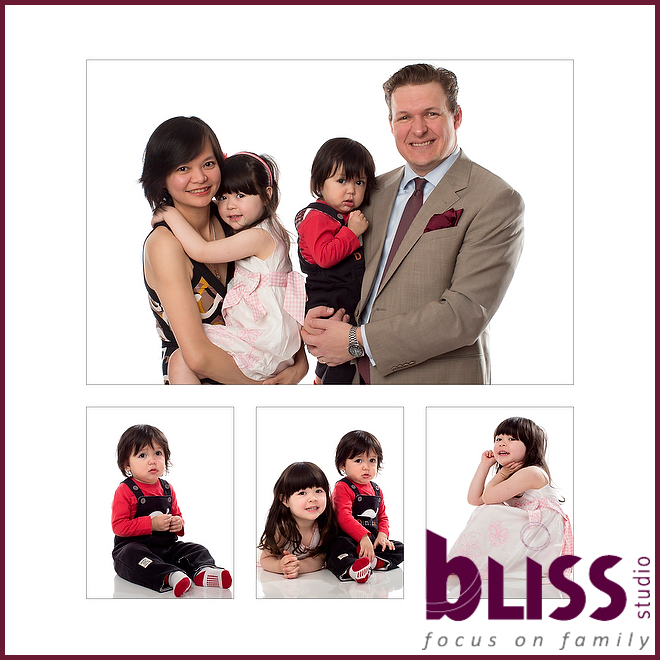 '