When I first met Isla, this is what she looked like!
One day later she was born.  This photo was taken when she was  about 2 and half weeks old.  That was nine months ago.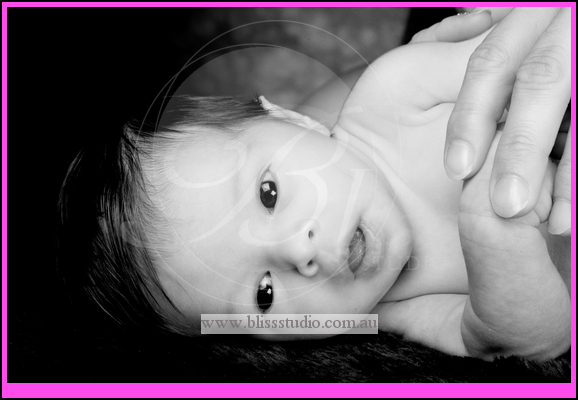 Now, she is a beautiful, very happy little girl who had great smiles and was full of energy, crawling away from me as fast as she could this morning when Mum Karen, brought her in for her 9 month baby photo session, which is the third chapter of their Blissful Life Collection
It was great to see Isla and her brothers Cameron and Fraser again it is amazing to see how much she has grown!
As we only just got back to work yesterday, the Dunlop Clan have the distinction of being our very first clients for this decade!!!!  🙂
See you at the ordering session!!